Resources
Most powerful laser in the US to be built at U-M
Sep 17, 2019. News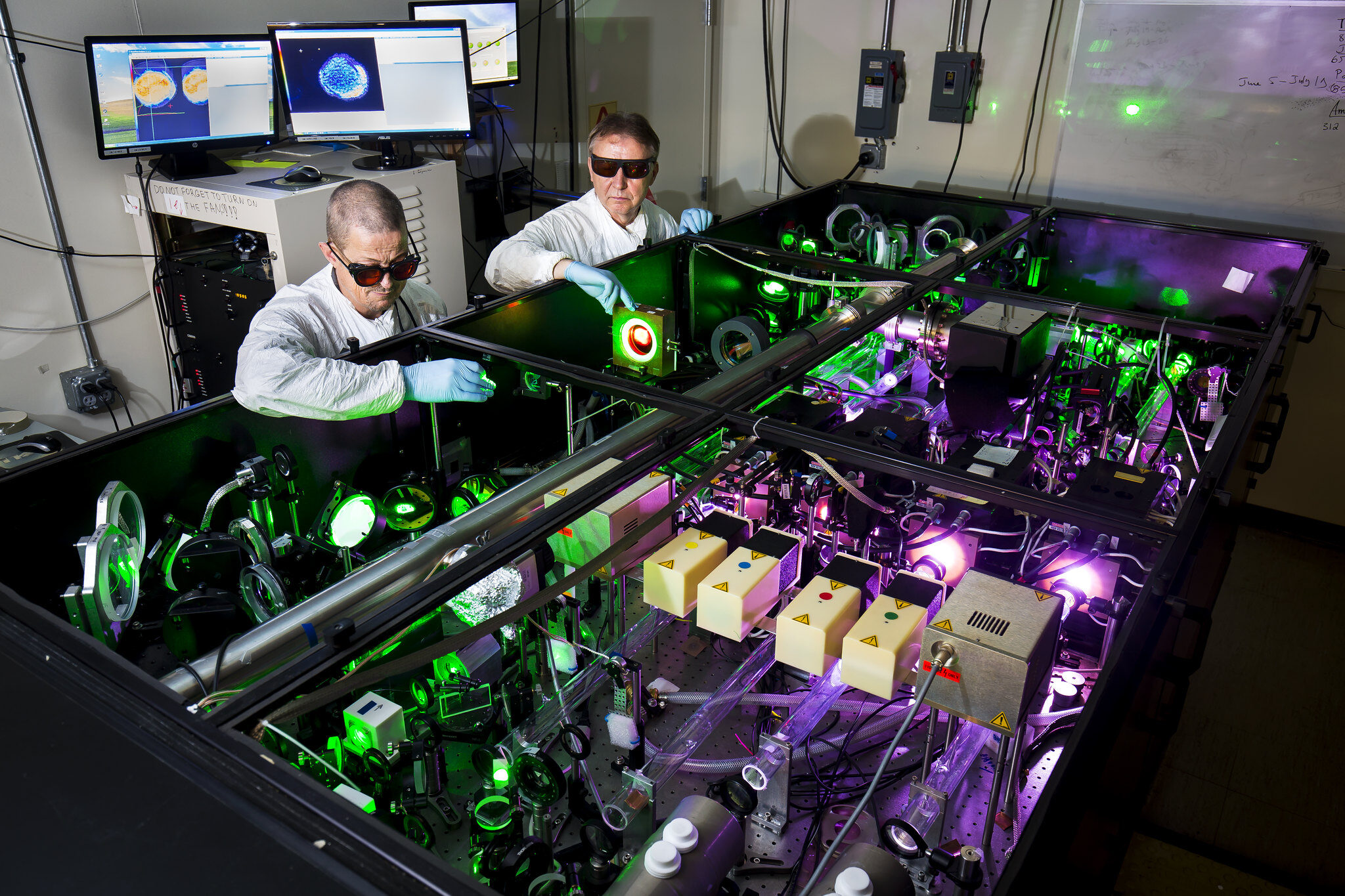 Anatoly Maksimchuk, EECS Research Scientist, and John Nees, EECS Associate Research Scientist, demonstrate use of the HERCULES 300 TW laser. Image credit: Joseph Xu, College of Engineering.
ANN ARBOR—The United States is upgrading its laser capabilities with ZEUS, a new three-petawatt system to be built at the University of Michigan. Three petawatts is equal to three quadrillion watts, or a 3 followed by 15 zeros.
Funded with $16 million from the National Science Foundation, the facility will enable both basic and applied research. It will test a leading theory on how the universe operates at a subatomic level, and it could lead to advancements in medicine, materials science and national security.
Read full article at news.umich.edu.